This New Year we've turned to nutritionist and friend of the brand, Sarah Ann Macklin to get her advice on wellness. Sarah takes over The Edit to share her tips on self care, mental health and nutrition not just for January but for 2021 and beyond…
This January, I have documented segments of my day with L.K.B's new collection. For me 2021 feels an unsettling beginning to the year, as I am sure many of you will relate too. Optimism has been in short supply! Yet, I feel we have seen how we as a species can react to uncertain events, and that has been a positive. As we begin 2021, I hope I can share some of my insights in nutrition and mental health expertise.
At this time of year we are flooded with the novelty diet programs and detox cleanses which promise to make us thinner, happier and healthier. It can feel very taxing trying to avoid the diet industry at the start of the year, but there is no diet that will do what healthy eating does. Lastly, restriction does not bring happiness, joy or a long term solution.
So I hear you ask, how do I find what works for me? Our genetics, age, sex, environment, culture and lifestyle make us as unique as our personalities. There simply is no one size fits all approach, but let me share a few golden rules of health which may surprise you.
The most important meal of the day! There is an ever long debate about whether consuming breakfast aids extra calories to your day or if consuming breakfast helps keep your weight down. The National Weight Control Registry show that people who consume breakfast are more likely to lose weight and keep it off. However, it may not always be as simple to consuming breakfast itself, but it may be that people who consume breakfast have day time schedules [so no shift work] and are more consistent with their habits than those who don't.
If you are like me and enjoy breakfast, we need to re think our breakfast options. Many people have been tricked by secretly disguised 'healthy' breakfasts such as biscuits, smoothies and cereals which are laden with sugar. This causes blood sugar imbalances mid-morning, meaning we crave a quick fix. This can not only affect our mood but is also impacts our weight.
Let's try to re-think our breakfast options. To help curb those mid-morning cravings, make sure your breakfast includes good complex carbohydrates and a healthy portion of protein. Porridge is a winter warmer favourite of mine and ticks all the boxes. I love stewing some rhubarb on top with cinnamon, made with oat milk. Alternatively, my go to would be full fat live yogurt [a probiotic food which our guts love], a large handful of mixed berries with some homemade granola or muesli. I will admit, a cup of coffee is always central to my breakfast too.
The secret to a healthy gut and healthy mind! I always try to include fibre in every meal. In the UK it is recommended to consume 30g/d of fibre, yet we are currently very below par. Fibre is food for our microbes, which help keep our digestive system running smoothy, work in sync with our immunity as well as increasing the availability of our feel good neurotransmitters such as serotonin and GABA. Fibre comes from whole grains and plant based foods such as legumes, fruits and veggies.
Making delicious soups and stews are perfect for those chilly evenings, but they can also be batched cooked and kept for a few days. For me, I like to keep my cooking seasonal. Not only is it much cheaper but you don't need to compromise on taste. Don't feel that you always need to follow a recipe either. I have vegetable boxes delivered and it is always a welcomed surprise to which produce I will receive. My top tip would be making sure you have onions and garlic with some dried herbs for the base and you cannot go wrong.
Here I made a turnip, parsnip and leek soup, alongside some delicious bread. This recipe delivers a heart dose of vitamin C, K and folate and is packed full of fibre. Click here for the recipe.
I think we all have realised just how essential it is to take a moment for ourselves in the past year. Life has felt chaotic and ever changing, and sometimes we forget to disconnect and just be.
The saying "a hug in a mug" could not be more true. This year I have found reaching for a cup of tea a real home comfort and a moment of peace. I have started journaling, yoga and daily walks which help me reconnect with the present moment when things can feel that they become a little bit too much. My happy place has always been the kitchen, but I am continuously filming content or sharing my recipes through social media, and I have been trying more so to disconnect from my social media use.
For anyone who may want to look for some online support, my organisation the Be Well Collective supports mental health and we have some fantastic online resources.
Exercising your body and mind is a huge benefit for us all, especially now. I am such a fidget, and I find it important to get out the house every day through mediums of a run, walk or bike ride. We know exercise helps improve our mental health and clarity, but it can also give us time away from our hectic lives. Even short burst of activity can help increase a positive mood and improve our sleep and self-esteem.
Lastly, but most importantly - don't get hung up on goals. Try to not engage in the January goals which feel unattainable. Goal setting can be hugely motivating for some people, but many can feel unrealistic which set's ourselves up for feelings of guilt and shame when we don't achieve them. I always speak to people about how they can add things into their diet to implement change as opposed to restricting. For example, if you want to try and approach a healthier diet, aim to include a new vegetable every week, or make sure 4-5 times a week you achieve 5 of your 5 a day. By adding in healthier options, you will slowly ditch the poorer choices.
Discover our casual styles for staying at home: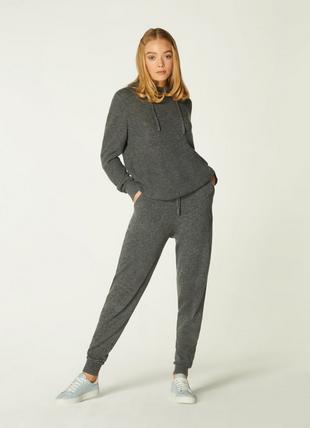 Smith Grey Cashmere Trousers
$295.0 $147.00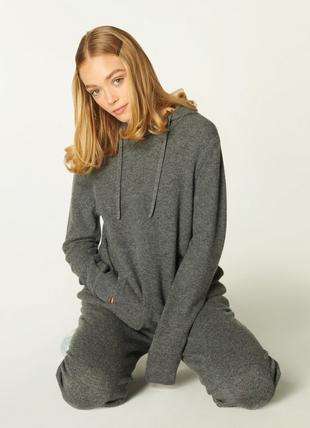 Smith Grey Cashmere Hooded Top
$370.0 $185.00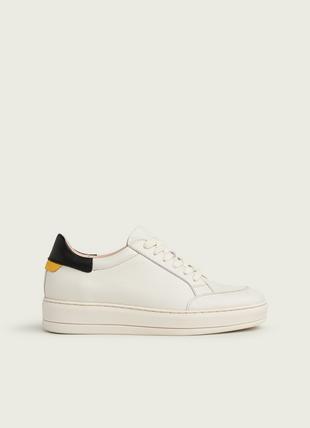 Teagan Ecru Leather & Black Suede Trainers
$250.0 $125.00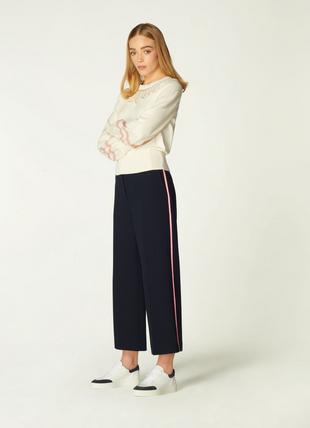 Luciana Navy Wide Leg Trousers
$250.0 $125.00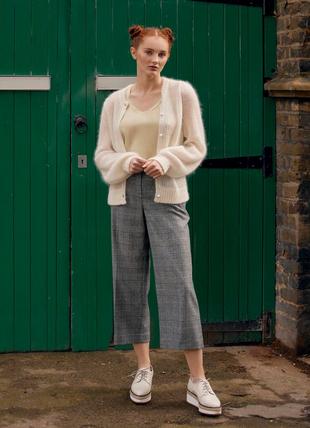 Gaby Cream Mohair-Blend Cardigan
$295.0 $88.00
Tatiana Multi Leather Trainers
$275.0 $82.00